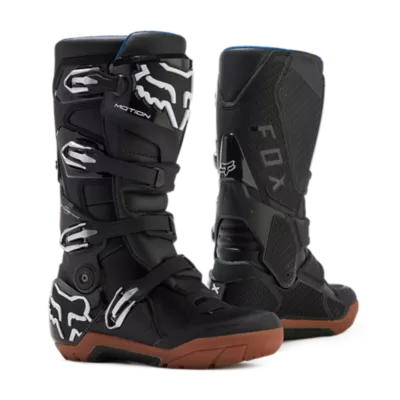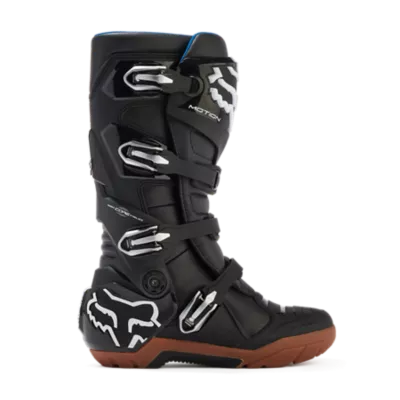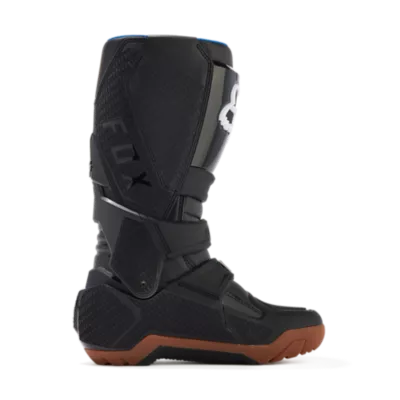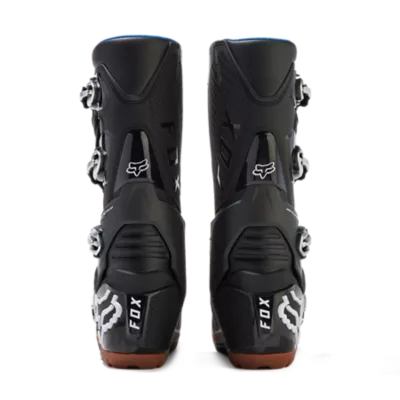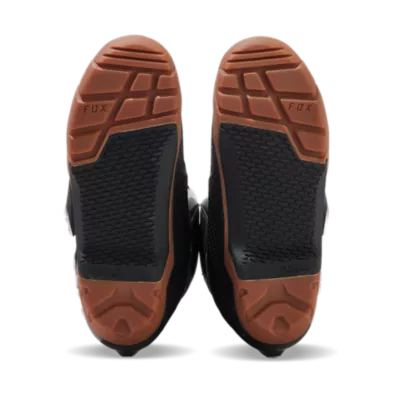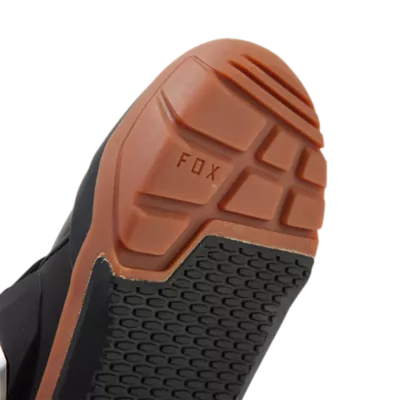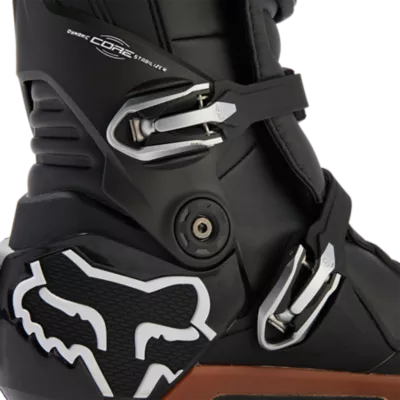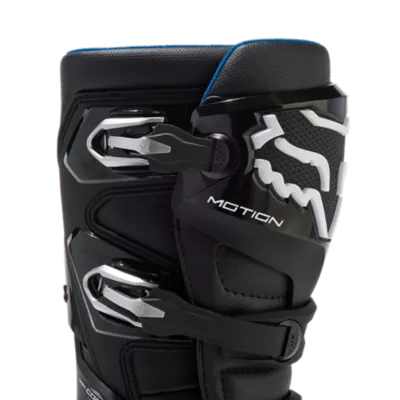 Thank you, we will email you when the item is in stock.
Enhanced traction during for off-road/trail riding
Waterproof membrane to help keep water out
DURATAC outsole provides grip and durability
Four buckle closure system for comfortable & locked-in fit
Hinge lockout provides mobility and support
Half sizes available
Resole program coming soon
All-new performance off-road boots
Finding that off-road performance sweet spot of reliable grip and rugged durability, the all-new Motion X Boots are ready to take your trail riding to the next level. The all-new design of these boots borrows design and performance cues from our Instinct boots but has a performance mindset all its own, making them tailor-made for intermediate to advanced-level riders looking for performance boots that can handle a wide range of situations as they challenge their abilities, off the beaten track. With a waterproof membrane to keep the water out, plus an open tread pattern on the outsole for enhanced traction, the all-new Motion X Boots are ready for whatever the trail—and your ride style—serves up.
Our exclusive DURATAC compound, on the outsole and inner side of boot, balances grip and durability
New and improved last - the foot-shaped mold that determines the boots' fit - offers step-in comfort
Available in half sizes for a more precise fit. Half sizes: 9.5, 10.5, 11.5
Waterproof membrane to help keep water out
Open tread pattern on the outsole for enhanced traction during off-road/trail riding
Patented hinge lockout stops motion before hyperextension
New patented forged metal buckle system provides a durable, secure closure, and precise fit
Air mesh treated Microban antimicrobial liner helps control odor
Composite nylon-fiberglass insole board provides stability in the heel and flex in the ball of your foot
Anti-shock heel pad provides impact resistance, stability and support on the foot peg
Resoleable outsole for a longer lasting boot even after wear and tear
Microfiber synthetic leather upper for superior comfort, fit, flex, and durability
TPU plating on shin, toe cap, heel cap and calf guard gives the rider our full coverage
A slim medial design (inner side of the boot) keeps you in close contact with the bike
Slim toe box for easy shifting and a slimmer overall profile
Composite nylon-fiberglass cuff secures and protects the ankle
Low ride chassis brings the foot lower and closer to the footpeg for enhanced feeling around the brake and shifter
Weight: 1,874 g (size 10)
3 Levels of Performance
Instinct

Pro-level motocross boots.

Best-in-class grip, mobility, and protection.

Starting at $559.95

Shop Instinct

Details
Details
Details

ULTRATAC

Proprietary grip compound provides the highest level of grip

DURATAC

Proprietary grip compound provides perfect blend of grip and durability

POSITAC

Proprietary grip compound for maximum durability

Range & Half Sizes

Size range, 8-14. Half sizes 9.5, 10.5, 11.5

Range & Half Sizes

Size range, 5-14. Half sizes 9.5, 10.5, 11.5

Range & Half Sizes

Size range, 8-14. Half sizes 9.5, 10.5, 11.5

Forged Metal Buckles

New patented 4-buckle system provides a durable, secure closure and perfect fit

Forged Metal Buckles

New patented 4-buckle system provides a durable, secure closure and perfect fit

Composite Buckles

New patented 4-buckle system provides a durable, secure closure and perfect fit

Resoleable Outsole

Resoleable rubber outsole for a longer lasting boot even after wear and tear

Resoleable Outsole

Resoleable rubber outsole for a longer lasting boot even after wear and tear

Resoleable Outsole

Resoleable rubber outsole for a longer lasting boot even after wear and tear

Hinge Lockout

Hinge lockout stops motion before hyperextension, supports forward and back movement, and gives lateral support around the ankle

Hinge Lockout

Hinge lockout stops motion before hyperextension, supports forward and back movement, and gives lateral support around the ankle

_

Microban Liner

Air mesh treated Microban liner for antimicrobial and odor control solutions

Microban Liner

Air mesh treated Microban liner for antimicrobial and odor control solutions

Breathable Liner

Air mesh liner for breathabilitys

Insole

Composite nylon-fiberglass insole board with anti-shock midsole and heel pad provides impact resistance, stability and support on the foot peg

Insole

Composite nylon-fiberglass insole board with anti-shock pad at the heel supplies impact resistance, stability, and support on the pegs

Insole

Fiberglass/nylon composite insole board

_

Offroad Variation

Waterproof membrane to help keep water out. Enhanced traction on the outsole provides added grip in variable off-road conditions

Offroad Variation

Enhanced traction on the outsole provides added grip in variable off-road conditions
Size Guide
| Size (US) | US (Womens) | US (Youth) | EU Size | UK Size | Japan / CM Size |
| --- | --- | --- | --- | --- | --- |
| 5 | 6.5 | Y5 | 38 | 4 | 22.5 |
| 6 | 7.5 | Y6 | 39 | 5 | 23.5 |
| 7 | 8.5 | Y7 | 40 | 6 | 24.4 |
| 8 | 9.5 | Y8 | 41 | 7 | 25.2 |
| 9 | 10.5 | – | 42.5 | 8 | 26 |
| 9.5 | 11 | – | 43 | 8.5 | 26.5 |
| 10 | 11.5 | – | 44 | 9 | 26.8 |
| 10.5 | 12 | – | 44.5 | 9.5 | 27.3 |
| 11 | 12.5 | – | 45 | 10 | 27.8 |
| 11.5 | 13 | – | 46 | 10.5 | 28.3 |
| 12 | 13.5 | – | 46.5 | 11 | 28.6 |
| 13 | 14.5 | – | 48 | 12 | 29.4 |
| 14 | 15.5 | – | 49 | 13 | 30.2 |