THIS IS FOX
MOTO NEWS
High Point MX Recap | 6/17/18
This past weekend marked the 4th round of the MX National series. The Fox teams came to Pennsylvania ready to do battle at the famed High Point Raceway.
450 CLASS
Heading into the weekend at High Point, Ken Roczen was coming off his best result of the year in Colorado, finishing 2nd to Eli Tomac - he continues to build strength and speed as he recovers from a hand injury suffered during the 2018 Supercross series. This momentum would carry over to High Point as he posted the 5th fastest time in qualifying.
Ken got a good jump out of the gate in Moto 1. But, as the field entered turn one, he collided with a group of riders and went down. When the dust settled, he found himself in the back of the pack and would have to mount an epic charge through the field to finish 7th.
The Honda rider would get the holeshot in Moto 2. And he would battle Eli Tomac in the opening stages of the first lap, trading the lead several times. Ken would continue to put in a strong ride, finishing Moto 2 in 3rd place. Moto results of 7-3 would see Ken end the day 4th overall.
250 CLASS
Monster Kawasaki Pro Circuit riders Joey Savatgy, Garrett Marchbanks and Austin Forkner put in great rides in the qualifying session finishing 4th, 6th, and 8th.
As Moto 1 got underway, Austin Forkner and Joey Savatgy got out to good starts, finishing the first lap in the top 10. Garrett Marchbanks was mid-pack and working his way through the field. Austin and Joey would continue to work their way to the front, eventually finishing 4th and 6th. Garret ended up twisting his knee and nursing his way to the finish - he would not line up for the start of Moto 2 due to his knee injury.
Austin got out to a great start in Moto 2, battling at the front of the pack for much of the moto. He would eventually finish 2nd, fighting off a hard-charging Dylan Ferrandis on the last lap, and end the day 2nd overall. Savatgy would have a big crash forcing him to pull out of Moto 2.
FOR RACEDAY COVERAGE FOLLOW US ON INSTAGRAM: @foxmoto
MTB NEWS
World Cup DH#2, Fort William | 6/3/18
World Cup DH#2, Fort William: This race never disappoints! Fort William - Round two of the UCI Downhill World Cup series. This place always delivers an amazing show and we had plenty of great action for this edition! Our riders absolutely killed it, Tahnee Seagrave won, Loris Vergier and Loïc Bruni finished 2nd and 5th! Check out all the Fox Head riders' reactions here:
Tahnee, 1st Women
This is her first victory of the year and the first time she has won at Fort William! She has been dreaming of it for ages and has proved she is fit and she'll fight for more wins this year. She is now 3rd in the overall: "This feels different to my other wins - it's at home, the crowd is gnarly, and it's a hard track to win on as well - I think I've ticked off the hardest one so I'm very happy with that! And now, on to Leogang. I think the girls are going to be pushing so hard this year so anyone could win it. It's faster and the times are always so tight so I'm excited! I've had a real bad week so for me to come out and that happen, I wasn't expecting it. It's amazing!"
Loris Vergier, 2nd Elite Men
He was so so close to 1st place, only 0.270 seconds back but still super happy! He is definitely one of the strongest riders this year and now stands 2nd place overall, only 4 points behind the leader: "I was a little bit disappointed and it really sucked what happened to Luca (his team mate), but I suppose that is racing. Other than that, it was a cool race. The fast guys were going all out and the guys who really deserved it, like Mo-mo (Amaury Pierron) stole the show and he took the win. I was almost going to cry, it was crazy! And Loïc (Bruni) was there at the podium like 'Hi guys, I'm back!' And I had a look at the general classification and it is scary! I'm 4 points behind Aaron Gwin, in 2nd place! It is all so crazy and I am really happy!".
Loïc Bruni, 5th Elite Men
He got injured at the first round in Croatia with a dislocated elbow and has worked really hard to get back for this race. He was careful with his elbow all week, with lots of time on the massage table so he could give his best on race day. A 5th place, only 2.587 seconds behind the winner is an incredible comeback! He said: "There were so many times when I wasn't sure I would be able to ride this weekend. Even just last week, I was stiff with a painful arm and had had no riding time so I had no idea how it was going to be. I wasn't riding to win, I wasn't riding to come 5th, I was just riding to get down in one piece. So I was really happy with my result and above all absolutely over the moon for Amaury!"
Fearon Connor, 13th Elite Men
He came 7th in Qualis and put in a solid run for Finals. He came 13th but only +3.922 back from the winner: "Yeah, I was happy with my run, just a bit further back than I wanted to be. The times are so close - I was under 4 seconds off 1st place so it just goes to show how tight everyone was - that was all the way back in 13th. I was happy with the run, just it would have been good to be one or two seconds quicker here. As for next week, I've always done well at Leogang - I got the 2nd there in 2015 and I haven't been out of the top ten for the past 3 or 4 years or something, so yeah, I'm looking forward to Leogang. It's early next week so not long to wait, everyone's driving over and I think the race will be exciting there as well".
Laurie Greenland, 16th Elite Men
Not the result he was looking for but it is still very good and he has learnt a lot this weekend! He's now 10th overall which is great: "I was pretty nervous actually, it's really weird. I normally pride myself on being quite head-strong for racing but I was actually a bit nervous. I rode it a bit tight out the gate, braked hard in the top few turns, something I didn't do through the whole of practice and then kicked myself a bit for that. I found the flow and got into it and then started pushing on a bit too much because I knew my top was not as good as I would have liked. So I pushed on a bit too hard and started getting a bit loose and made a few mistakes. It still kind of surprised me, on a day like today I can still come down in 16th but yeah, not happy. I learnt a lot today though so that's all that matters really. As for Leogang, I just like racing. Last year, I was in the mindset of liking one track and maybe not the other. But I like racing my bike, so while I obviously prefer some tracks more than others, I am pretty keen for whatever race comes and keen for whatever it throws at me!".
Finn Iles, 19th Elite men
This is his first-year racing Elite and he is still learning. His results are impressive and we can't wait to see him riding the rest of the season: "I felt really good all weekend leading up to my race run, well, leading up to this morning. And then this morning I felt a bit stiff on my bike and I still felt pretty fast but when my race run came around, the only thought I had in my head was that I wanted to win. I think I took the wrong approach a bit to the race - because I felt so good on my bike yesterday, I needed to keep that same mindset of just riding and having fun. But today I took it a bit too seriously almost, and I think I was just too focused on trying to win instead of just trying to ride my bike. I ended up riding really stiff and making stupid mistakes and breaking in bad spots and I ended up 6 seconds back but I still pretty happy with that and it is my first top 20. For sure, my goal this year is to win a world cup - if you are racing, you are here to win - if anyone tells you different they are probably lying or just trying to be modest. That is the ultimate goal but I think I need to become a better rider first or just better at racing against the big guys like Loïc and Amaury and Loris. It takes time. I'm really excited!'
All the teams left Scotland yesterday and are heading down to Leogang (Aust. We're already super excited for this one!
Check Foxracing.com for the latest versions of the gear the DH team wore to success at Ft. William: Rampage Pro Carbon Helmet, Flex Air jersey/short, Flex Air glove and the all new VUE Goggle!
MOTO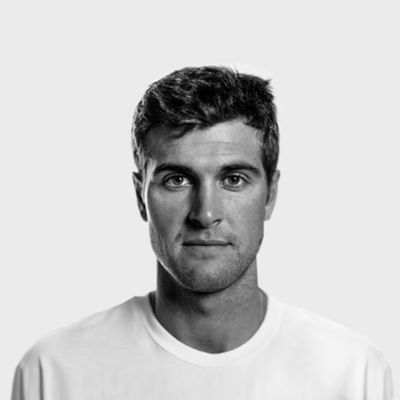 Born into a family of racers, from early on it was clear that Ryan Dungey was something special. Fast forward through two decades, and having already notched up first place wins at the Supercross Lites Championship and the 250 Motocross Championship in 2009, the 2010 racing season proved to be a particularly memorable one for the American rider. Ryan started the season by showing that he belonged with the big boys in supercross. By the time the North American series was finished, he was crowned 2010 Supercross Champion.
But Ryan didn't stop there – demonstrating his abilities as inarguably the best all-around motocross racer in the world, that same year he blitzed the competition in the AMA Motocross Championship and took the title. He thus finished the season as a history-maker, coming away as the first rookie in history to win both the premier Supercross and National Motocross titles in his inaugural season. To cap off the year, Dungey led Team USA to victory in the prestigious Motocross of Nations event, held on American soil in 2010 in Colorado.
By 2012, Ryan had joined the KTM family, bringing the team its first ever win in the AMA Motocross series. He finished his Supercross season in third place, despite a collarbone break that required surgery. At the 2013 AMA SX season finale in Las Vegas, Ryan finished second place, bringing his overall season points to 337 and a third place overall finish.
In 2014, Dungey kept his momentum, taking overall second places at both the Lucas Oil Pro Motocross Championship 450 and the 2014 AMA Monster Energy Supercross Series, not to mention first place at Red Bull Unadilla National. With yet another stellar start in 2015, Ryan has demonstrated that commitment, hard work and sacrifice really do pay off with another AMA Supercross and AMA Motocross championship now under his belt.
Dungey, with back to back championships in the 2015 season, charged full steam ahead into the 2016 Supercross season energized with confidence. Ryan dominated the 2016 Supercross series winning 9 rounds that year. The 2016 Pro Motocross Championship opening round started off well for Ryan at Hangtown where he posted a 2nd place finish over-all. The very next round at Glen Helen, Ryan took home the victory and celebrated his 39th over-all win in the Motocross 450 Class. Round three in Colorado, Ryan finished with a 2-4 moto tally placing second over-all on the day. Ryan, at that race suffered a crash during the 2nd moto ending his chances of repeating his Championship in the 2016 Pro Motocross Championship. Even though the season was over, Ryan received top honors at the 2016 ESPY Award for Best Male Action Sports Athlete.
Read More
#FOXRACING
Fox Racing
Fox has maintained its position as the innovation leader in the MX industry by designing and producing motocross gear and apparel for the worlds best riders. Building off this athlete-driven design philosophy, the company has expanded its activity and products into MTB, BMX, and rounding off the design innovation to moto-inspired lifestyle apparel for men, women and youth.