THIS IS FOX
MOTO NEWS
REDBUD RACE RECAP | 7/8/18
In front of a packed crowd for the 4th of July race weekend, Ken Roczen gets his first moto win en route to a 2nd Overall at the Redbud National.
450 CLASS
Ken Roczen got a good jump in Moto 1, but a down rider in turn two would briefly hold him up, keeping him just outside the top 10. By the end of lap one, he had worked his way into the top 5 with his eyes set on the leaders. He continued his charge, moving into second behind Eli Tomac. It appeared he would cruise to a 2nd place finish, but with just three laps remaining, his persistence would pay off. A mechanical issue for Tomac would hand the lead over to Ken, and he would capture his first victory since his hand injury in Supercross.
Moto 2 would see Ken get out to a good start; he would end up running at the front of the pack for the entire moto. His pace was the best it has been all year, battling with Marvin Musquin for the lead for most of the moto. Ken would eventually settle into a nice pace, holding 2nd place into the late stages of the moto. On the last lap, he would come under fire from Justin Barcia. Barcia would make a tough pass on Ken with just a few turns to the finish, pushing #94 back to 3rd, and netting him a 2nd overall on the day.
250 CLASS
The Monster Kawasaki Pro Circuit team would come into the weekend fielding 3 riders: Austin Forkner, Joey Savatgy, and the returning Garrett Marchbanks - back from a knee injury suffered this year.
Austin Forkner and Joey Savatgy got out to good starts in Moto 1, running in the top 5 early. Austin would quickly push his way to 2nd running just behind Aaron Plessinger, and a battle between the two would ensue. Austin would eventually take the lead, but it would be short-lived. Aaron, looking to take the lead back, took the inside while Austin went to the outside. The two lines would come together, the riders collided, and Austin would go down. He was shaken up and took a while to remount. Plessinger would go on to take the win. Savatgy had a great moto going until a crash pushed him back to a 17th place finish. Marchbanks would put in a consistent ride finishing 6th.
Moto 2 would see Austin and Joey get out to good starts - Austin running in the top 3 for much of the moto. Austin would battle with Alex Martin over 2nd place for a good portion of the race. A good pass would see him take 2nd and hold it to the finish. Joey would put in a good ride finishing 5th in Moto 2. Austin would end the day with a 7th overall, Joey and Garrett would end the day out of the top 10.
WHAT'S NEXT?
Now we take one week off before continuing, July 21st for the Spring Creek National in Millville, MN.
FOR RACEDAY COVERAGE FOLLOW US ON INSTAGRAM: @foxmoto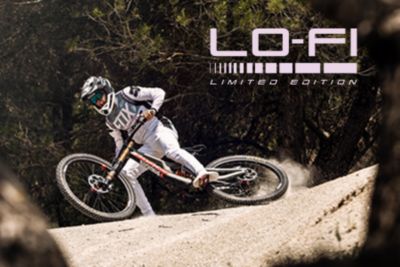 MTB NEWS
LO-FI LIMITED EDITION | 7/12/18
LO-FI Limited Edition takes us back to 1986. Back to the days of big hair, synthesizers, and early downhill mountain bike racing. True to the 80's, the Demo and Indicator LO-FI Jerseys take an anything-but-minimal approach to styling. The pop-colored pastels and retro graphics are a blast from the past and will keep you looking rad on the mountain.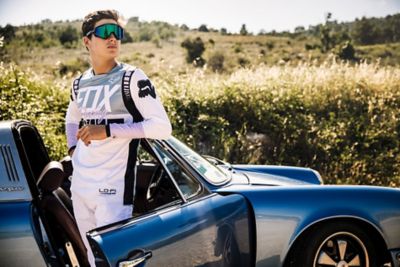 Loris Vergier will be wearing this flashback jersey at the 5th stop of the 2018 UCI Downhill World Cup series, in Andorra. The rest of the Fox MTB squad will be rocking slightly different versions of the 80's-inspired graphic package, giving them a unique look on the legendary course.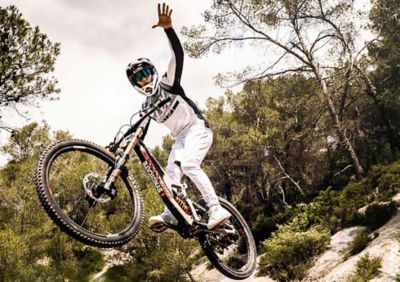 MTB
Brett Rheeder known for his wild air-grabbing skills has been labeled "Freeride Royalty" by Dirt Magazine. Born in 1993, this Mount Albert, Ontario native is the Michael Jordan of the Freeride industry. His hard work and dedication to his craft does not go unnoticed. His precision on every run shows how much focus he puts into preparing. From urban mountain biking to gnarly jumps in the country, his web videos are some of the most viewed for Fox. The crowd vibe when Rheeder's name is called to start his Redbull Joyride sesh is remarkable. We are witnessing greatness.
Read More
#FOXRACING
Fox Racing
Fox has maintained its position as the innovation leader in the MX industry by designing and producing motocross gear and apparel for the worlds best riders. Building off this athlete-driven design philosophy, the company has expanded its activity and products into MTB, BMX, and rounding off the design innovation to moto-inspired lifestyle apparel for men, women and youth.