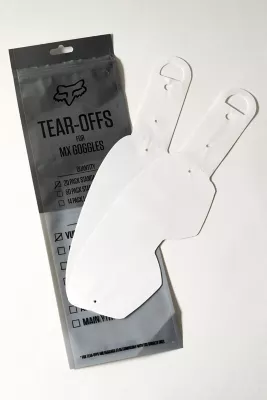 Vue Laminated Tear Offs 14 Pack
Thank you, we will email you when the item is in stock.
Running tear-offs helps you maintain clear vision when riding motocross in wet and muddy riding conditions. Laminated tear-offs offer benefits over single layer tear-offs including the ability to stack more tear offs on your googles as well as giving you less optical distortions. The Vue goggle laminated tear-off system is the most optically advanced tear-off technology available. The laminated process limits the number of reflective surfaces for maximum clarity, so victory is always in sight.
Distortion-free optical lens
Laying technology keeps unused tearoffs clean
Stacks should be mounted so that the pull tabs are on the riders left side
Includes 2 stacks of 7 tearoffs for a total of 14
For use with the Fox Vue goggles only