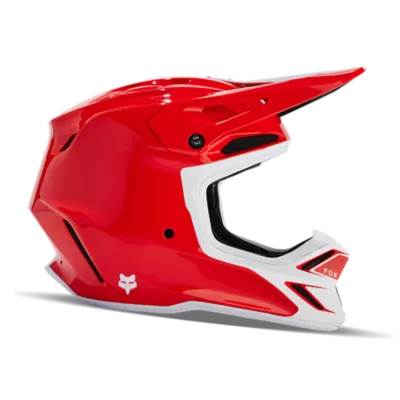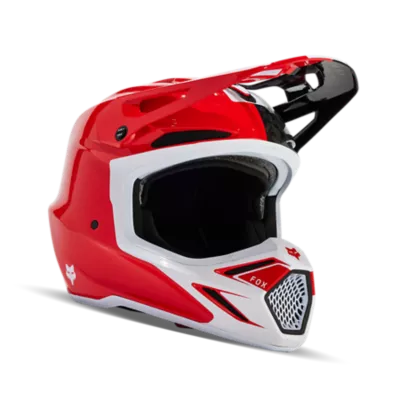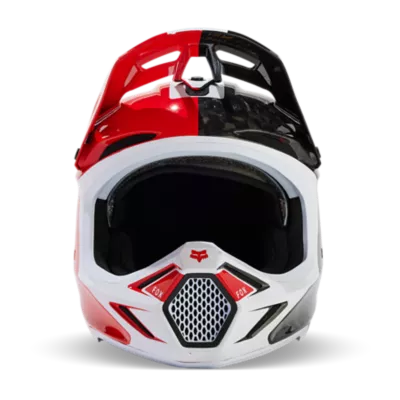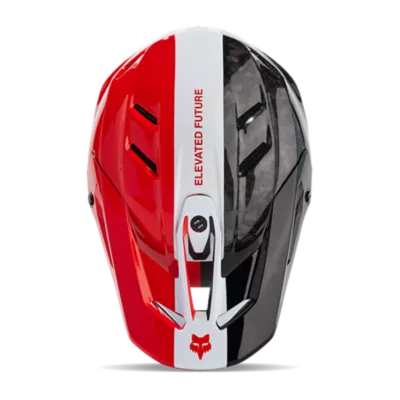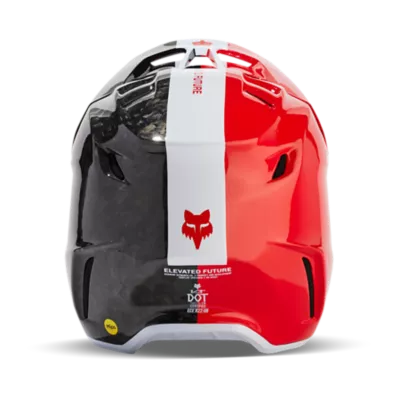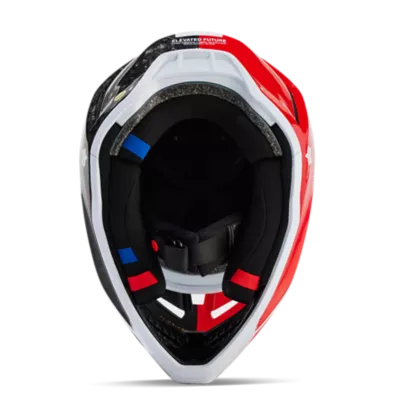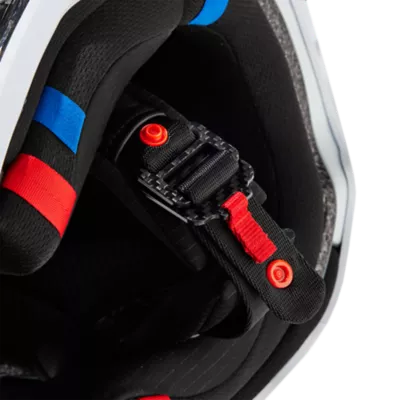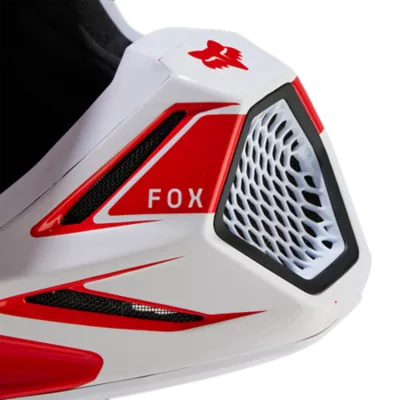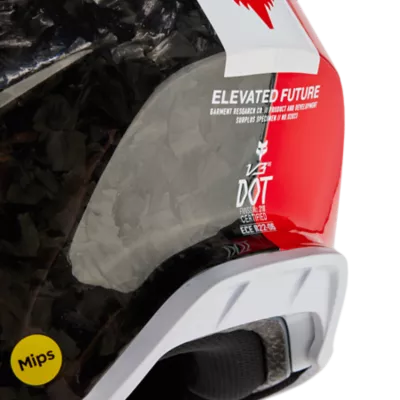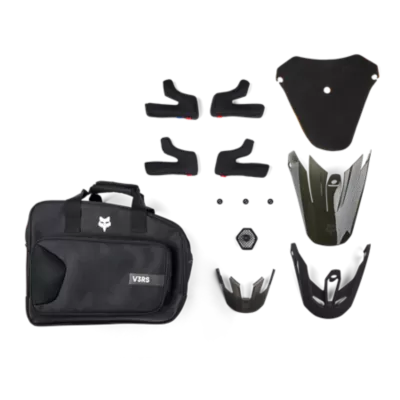 Thank you, we will email you when the item is in stock.
Buy a Moto Helmet, Get a Main Goggle!
Mips® Integra Split impact protection system equipped
Carbon fiber shell provides increased impact resistance while reducing weight
4 exhaust vents on the top of the helmet to aid in cooling
Compatible with most helmet communication systems
Hydration routing system allows you to hydrate while on the move
Race Spec, redefined
As the most technologically advanced motocross helmet out there, the V3 RS Optical Helmet is packed with next-level features including Mips® Integra Split impact protection and a 4K carbon fiber shell that bumps up the impact resistance further, all while keeping it lightweight. Safety and performance go hand-in-hand with this pro-level and race-ready dirt bike helmet. Worn and refined by the fastest racers on the planet, the V3 RS is made for motocross champions and provides the podium-proven performance serious riders demand.
Mips® Integra Split impact protection system combines two layers of EPS and is designed to reduce rotational forces in a crash
Carbon fiber shell provides increased impact resistance while reducing weight
4 exhaust vents on the top of the helmet are strategically placed to aid in cooling
3-position breakaway visor with custom anodized hardware
MDEPS™ EPS liner protects by spreading the forces of impact across a wider surface area
Equipped with Emergency Cheek Pad Removal System
Ionic+® moisture-wicking liner and cheek pads with crushed Stone Cold® materials for added cooling benefits
The hydration routing system allows you to hydrate while on the move
Speaker recess compartments are compatible with most helmet communication systems
Carbon fiber D-ring fastener
Certifications
DOT and ECE22.06 standards
Care
For care instructions, see our Helmet Care Guide
Note: Avoid exposure to aerosol sprays like bug repellent and sunscreens as they can cause your helmet's finish to peel
Materials: 60% carbon, 30% EPS, 10% EPP
New V3 RS, V3 and V1 helmets share the same refined fit and head form
Available in sizes (XS-XXL)
Also available in youth sizes (YS-YL)
5 shell 5 EPS sizes to provide a precise fit
Spare visor
Spare visor hardware
Clip-on visor extension
Mud visor
Mud visor foam
Hydration-compatible mouthpiece
Thin Cheek Pads (install for a looser fit)
Thick Cheek Pads (install for a snugger fit)
Premium helmet bag with pockets for goggles, tearoffs, and various accessories
3 Levels of Performance
V3

Race-ready motorcross helmet

Shop V3

Details
Details
Details

Mips® Integra Split impact protection system combines two layers of EPS and is designed to reduce rotational forces in a crash

Equipped with the Multi-Directional Impact Protection System (Mips®), which adds a low-friction layer between the helmet and the head

Equipped with the Multi-Directional Impact Protection System (Mips®), which adds a low-friction layer between the helmet and the head

Meets DOT and ECE 22.06 standards

Meets DOT and ECE 22.06 standards

Meets DOT and ECE 22.06 standards

Available in adult sizes (XS – XXL)

Available in youth sizes (YS – YL), and adult sizes (XS – XXL)

Available in youth sizes (YS – YL), and adult sizes (XS – XXL)

Carbon fiber shell provides increased impact resistance while reducing weight

_

_

4 exhaust vents on the top of the helmet strategically placed to aid in cooling

_

_

Ionic+® moisture-wicking liner and cheek pads with crushed jade Stone Cold® material for added cooling benefits

_

_

Equipped with Emergency Cheek Pad Removal System

Equipped with Emergency Cheek Pad Removal System

_

Speaker recess compartments are compatible with most helmet communication systems

Speaker recess compartments are compatible with most helmet communication systems

_

Hydration routing system allows you to hydrate while on the move

Hydration routing system allows you to hydrate while on the move

_

Each helmet includes a spare visor, spare visor hardware, clip-on visor extension, mud visor, mud visor foam, hydration-compatible mouthpiece, and spare cheek pads in both thick and thin options for a customizable fit

Each helmet includes a clip-on visor extension, spare visor hardware, and a hydration-compatible mouthpiece

_
Size Guide
| Size | Head Size | Cheek Pads | Hat Size | Weight |
| --- | --- | --- | --- | --- |
| XS | 20.9-21.3" | 18 mm (included); 21 mm (installed); 24 mm (included) | 6 5/8-6 3/4" | 1180±50 g |
| S | 21.7-22.1" | 24 mm (included); 28 mm (installed); 31 mm (included) | 6 7/8-7" | 1200±50 g |
| M | 22.4-22.8" | 30 mm (included); 33 mm (installed); 36 mm (included) | 7 1/8-7 1/4" | 1270±50 g |
| L | 23.2-23.6" | 28 mm (included); 31 mm (installed); 33 mm (included) | 7 3/8-7 1/2" | 1350±50 g |
| XL | 24.0-24.4" | 25 mm (included); 28 mm (installed); 31 mm (included) | 7 5/8-7 3/4" | 1400±50 g |
| XXL | 24.8-25.2" | 21 mm (included); 24 mm (installed); 27 mm (included) | 7 7/8-8" | 1400±50 g |
| Size | Head Size | Cheek Pads | Hat Size | Weight |
| --- | --- | --- | --- | --- |
| XS | 53-54 cm | 18 mm (included); 21 mm (installed); 24 mm (included) | 16.8-17.2 cm | 1180±50 g |
| S | 55-56 cm | 24 mm (included); 28 mm (installed); 31 mm (included) | 17.5-17.8 cm | 1200±50 g |
| M | 57-58 cm | 30 mm (included); 33 mm (installed); 36 mm (included) | 18.1-18.4 cm | 1270±50 g |
| L | 59-60 cm | 28 mm (included); 31 mm (installed); 33 mm (included) | 18.7- 19.0 cm | 1350±50 g |
| XL | 61-62 cm | 25 mm (included); 28 mm (installed); 31 mm (included) | 19.4-19.7 cm | 1400±50 g |
| XXL | 63-64 cm | 21 mm (included); 24 mm (installed); 27 mm (included) | 20.0-20.3 cm | 1400±50 g |