Bike: Transition TR11
Years Pro: 3
Favorite Fox Racewear: Ripley
Gear Size: Helmet - M, Jersey - S, Pants - S, Gloves - S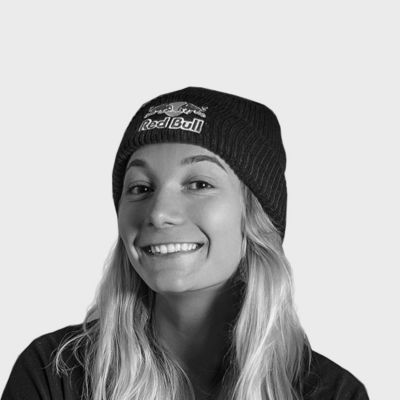 DATE OF BIRTH 15-06-1995
BIRTH PLACE Crawley, London
RESIDENCE North Wales
TEAM FMD Team
FOX TEAM RIDER SINCE 2015
Bike: Transition TR11
TEAM FMD Team
Rider details
DATE OF BIRTH 15-06-1995
BIRTH PLACE Crawley, London
RESIDENCE North Wales
Years Pro: 3
Favorite Fox Racewear: Ripley
Gear Size: Helmet - M, Jersey - S, Pants - S, Gloves - S
FOX TEAM RIDER SINCE 2015
Born in South London on 15th June 1995 to parents Tony and Joanne Seagrave, Tahnee and her family moved to Morzine, France when she was the age of eight years old. Despite being younger than most of the women in Elite, Tahnee has held her own when competing. Since starting the team – 'Follow my dream', with her brother Kaos Seagrave back in 2009, Tahnee has worked with a wide variety of companies to pursue her dream and push herself as an known athlete. Tahnee started her downhill career back in 2007. Meanwhile she quickly made a name in the sport, her long term goal was becoming World Champion. And by the looks of things, that dream may someday be reality. Tahnee and her younger brother, Kaos Seagrave, formed their own team named 'Follow My Dream' racing in 2009.
Read More
Interview Questions
Where is your favorite place to ride? Pleney (Morzine) and Langollen! How long have you been riding and how did you get started? About 10 years now. My parents owned a chalet in Morzine so a few Pro riders came along and I got in to riding that way. Especially through former World Champion Vanessa Quin, and now CRC manager Nigel Page. But I owe it to my parents, for dragging me down fire roads and driving me to the BMX track every Wednesday If you weren't a PRO Rider, you'd be... I honestly do not have a clue. So much out there! Who are your favorite riders? My little brother, Kaos. Best thing about riding for FOX: Being a fan and looking up to the brand as a kid it's both a pleasure and an honor to represent such an amazing brand What keeps you motivated and pushes you to progress as an athlete? Simply the thought of losing What is your proudest moment as a professional athlete and what are your goals for next season? I think out of all the results and podiums, it goes beyond that. I raised £10k for a charity called Coppafeel, and that was a feeling that even winning struggles to compare. I couldn't have done it without the help of my friends, family, and sponsors. It was an amazing project that only brought everyone closer What motivated you to sign with Fox and what do you think you can contribute to Fox as a company? As I said, since a youngster I've been a huge fan of Fox, so when the opportunity came, there was no second thoughts! I think I can make their kit look good… ;-) Likes: Carrot cake Dislikes: The fact that I'm not allowed to eat carrot cake (well…that's what Chris (my trainer) thinks) Any other comments or important factoids you'd like to share? Fox make me feel special, and at home. It's been a great journey so far, and I can't wait to see what the futur can bring. Cheers to being such an amazing sponsor
Read More
Career Highlights
2017
1st Place at the UCI Mountain Bike World Cup at Val Di Sole, Italy
3rd Place Overall at the UCI Mountain Bike Downhill World Cup
2016
2nd Place at the UCI MTB World Cup at Lenzerheide
2nd Place at the UCI MTB World Cup at Leogang
2015
2nd Place at the UCI MTB World Cup at Leogang
2nd Place at the UCI MTB World Cup at Fort William
2014
1st Place at the iXS European Downhill Cup at Pila
2013
1st Elite at the 2013 IXS European Cup
Junior World Champion in MTB Downhill Racing
2012
Round 3 in Pila, overall Winner of the DH Junior World Cup
9th Elite at the 2012 DH World Cup
Hafjell, Norway, 11th Elite DH World Cup
Val d'Isere, France, 14th Elite DH World Cup Fort William, Scotland
2nd at the Junior DH World Championships.