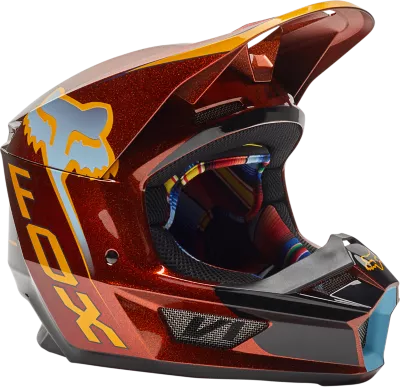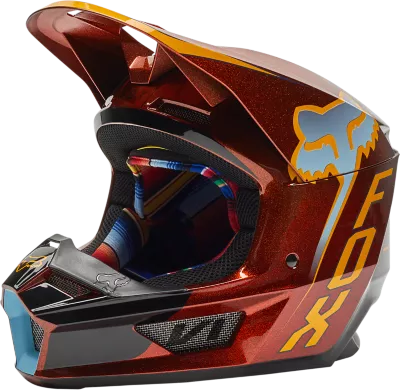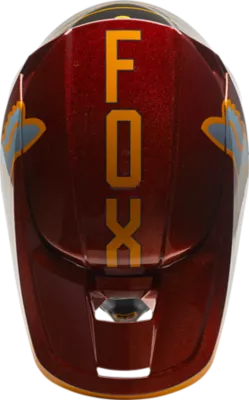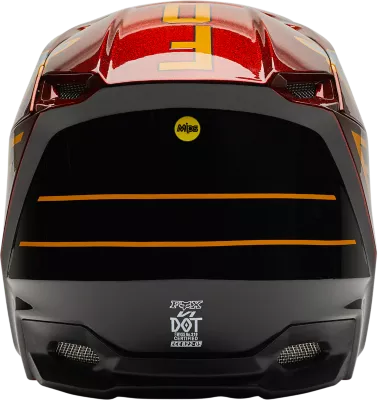 Thank you, we will email you when the item is in stock.
Mips™ equipped
Magnetic visor designed to release in the event of a crash
Removable and washable comfort liner and cheek pads
9 intake and 4 exhaust vents for great airflow
Class-leading kids dirt bike helmet performance
The Youth V1 Cntro Helmet delivers elevated features, safety, and comfort to young dirt bike riders, making it one of the most competitive motocross helmets out there. Marrying safety, fit, and feel, it raises the bar yet again as a value helmet with a performance mindset.
Multi-Directional Impact Protection System (MIPS™) equipped
Magnetic Visor Release System (MVRS™) is designed to release in the event of a crash
Lightweight, injection-molded polycarbonate and ABS shell intended to disperse energy in the event of a crash
1 shell and 1 EPS sizes for a precise fit
Removable and washable comfort liner and cheek pads
9 intake and 4 exhaust vents for optimum airflow
Meets ECE 22.05 and/or DOT certifications
Size Guide
| Size | Head Size | Cheek Pads | Hat Size | Weight |
| --- | --- | --- | --- | --- |
| YS | 18.5-18.9" | 40 mm | 5 7/8-6" | 1295±50 g |
| YM | 19.3-19.7" | 35 mm | 6 1/8-6 1/4" | 1295±50 g |
| YL | 20.1-20.5" | 30 mm | 6 3/8-6 1/2" | 1295±50 g |
| XS | 20.9-21.3" | 35 mm | 6 5/8-6 3/4" | 1445±50 g |
| S | 21.7-22.0" | 30 mm | 6 7/8-7" | 1445±50 g |
| M | 22.4-22.8" | 35 mm | 7 1/8-7 1/4" | 1470±50 g |
| L | 23.2-23.6" | 37 mm | 7 3/8-7 1/2" | 1570±50 g |
| Size | Head Size | Cheek Pads | Hat Size | Weight |
| --- | --- | --- | --- | --- |
| YS | 47-48 cm | 40 mm | 15.0-15.3 cm | 1295±50 g |
| YM | 49-50 cm | 35 mm | 15.6-15.9 cm | 1295±50 g |
| YL | 51-52 cm | 30 mm | 16.2-16.6 cm | 1295±50 g |
| XS | 53-54 cm | 35 mm | 16.9-17.2 cm | 1445±50 g |
| S | 55-56 cm | 30 mm | 17.5-17.8 cm | 1445±50 g |
| M | 57-58 cm | 35 mm | 18.1-18.5 cm | 1470±50 g |
| L | 59-60 cm | 37 mm | 18.8-19.1 cm | 1570±50 g |
| XL | 61-62 cm | 35 mm | 19.4-19.7 cm | 1695±50 g |
| XXL | 63-64 cm | 30 mm | 20.1-20.4 cm | 1695±50 g |
| XXXL | 65-66 cm | 25 mm | 20.7-21.0 cm | 1695±50 g |