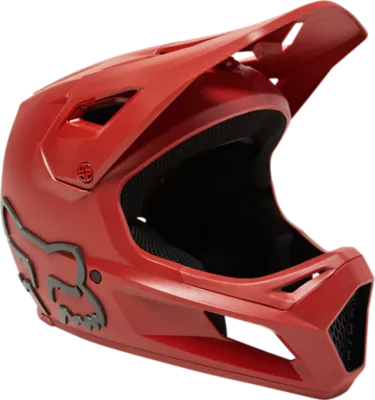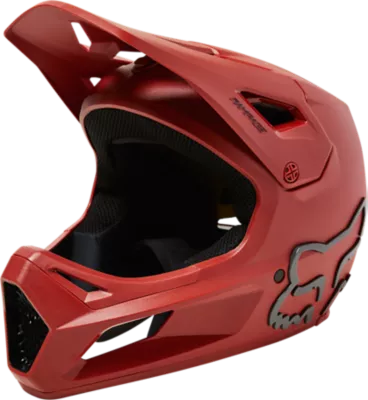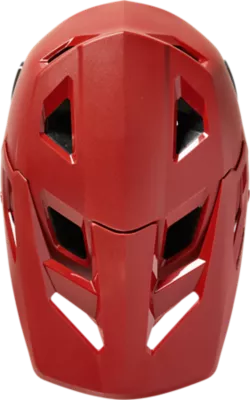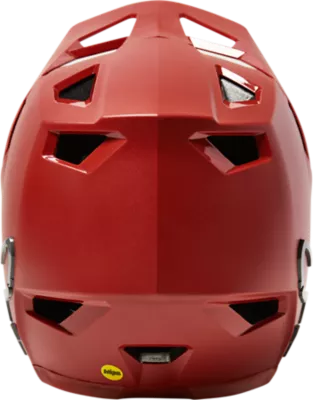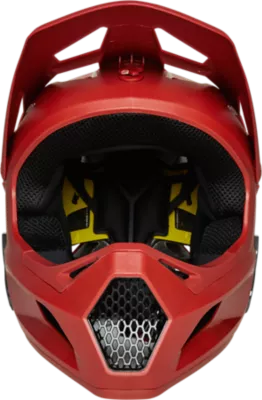 Thank you, we will email you when the item is in stock.
Buy a MTB Helmet, Get a Dirtpaw Glove!
Mips® equipped
Advanced ventilation for improved comfort
Adjustable visor for goggle compatibility
Our most affordable DH-certified mountain bike helmet
Offered in youth sizing for the first time, Youth Rampage Helmet offers full face coverage to young park, BMX, downhill and enduro riders. It features a lightweight injection-molded ABS shell inspired by our iconic Rampage Pro Carbon Helmet. Injected mesh vent screens maintain superior ventilation while keeping rocks and twigs at bay as you shred the trails. The fully adjustable visor and proven D–ring closure system adds big-mountain function to this essential style.
Lightweight, injection molded ABS shell
Mesh vent screens provide ventilation while filtering dirt and debris
Double d-ring closure
Adjustable visor
Certifications
For care instructions see our Helmet Care Guide
Note: Avoid exposure to aerosol sprays like bug repellent and sunscreens as they can cause your helmet's finish to peel
49% ABS, 16% EPS, 16% PU foam/polyester, 7% PVC, 6% ABS
Size Guide
Typically, this style of helmet is designed to fit similar to a motorcycle helmet rather than a traditional bicycle helmet. As a result, you can expect a more encompassing and snug feel.
| Size | Head Size | Cheek Pads | Hat Size | Weight |
| --- | --- | --- | --- | --- |
| YS | 19.3-19.7" | 35 mm | 6 1/8-6 1/4" | 980±50 g |
| YL | 20.1-20.5" | 30 mm | 6 3/8-6 1/2" | 980±50 g |
| XS | 20.9-21.3" | 50 mm | 6 5/8-6 3/4" | 1130±50 g |
| S | 21.7-22.0" | 45 mm | 6 7/8-7" | 1130±50 g |
| M | 22.4-22.8" | 45 mm | 7 1/8-7 1/4" | 1130±50 g |
| L | 23.2-23.6" | 40 mm | 7 3/8-7 1/2" | 1130±50 g |
| XL | 24.0-24.4" | 35 mm | 7 5/8-7 3/4" | 1255±50 g |
| XXL | 24.8-25.2" | 30 mm | 7 7/8-8" | 1255±50 g |
| Size | Head Size | Cheek Pads | Hat Size | Weight |
| --- | --- | --- | --- | --- |
| YS | 49-50 cm | 35 mm | 15.6-15.9 cm | 980±50 g |
| YL | 51-52 cm | 30 mm | 16.2-16.6 cm | 980±50 g |
| XS | 53-54 cm | 50 mm | 16.9-17.2 cm | 1130±50 g |
| S | 55-56 cm | 45 mm | 17.5-17.8 cm | 1130±50 g |
| M | 57-58 cm | 45 mm | 18.2-18.5 cm | 1130±50 g |
| L | 59-60 cm | 40 mm | 18.8-19.1 cm | 1130±50 g |
| XL | 61-62 cm | 35 mm | 19.4-19.7 cm | 1255±50 g |
| XXL | 63-64 cm | 30 mm | 20.1-20.4 cm | 1255±50 g |