Bike: Specialized Enduro 29, Pbike
National Number:
Years Pro: 22
Favorite Fox Racewear: Gear bag, because it holds all my sick Fox duds and kicks! Rampage Pro Carbon is pretty sweet for mean muggin the competition too!
Gear Size: M / 32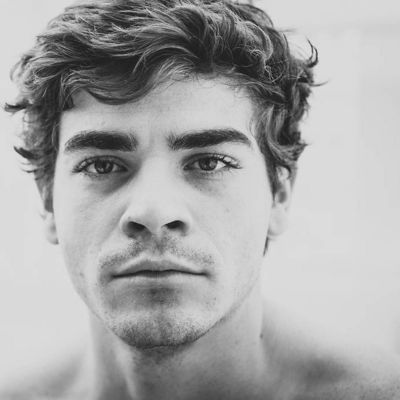 DATE OF BIRTH 31-5-1974
BIRTH PLACE Fontana, CA
RESIDENCE Bend, OR
TEAM Niner bikes
FOX TEAM RIDER SINCE 1996
National Number:
Bike: Specialized Enduro 29, Pbike
TEAM Niner bikes
Rider details
DATE OF BIRTH 31-5-1974
BIRTH PLACE Fontana, CA
RESIDENCE Bend, OR
Years Pro: 22
Favorite Fox Racewear: Gear bag, because it holds all my sick Fox duds and kicks! Rampage Pro Carbon is pretty sweet for mean muggin the competition too!
Gear Size: M / 32
FOX TEAM RIDER SINCE 1996
Kirt Voreis has long been a leader in the Mountain Bike Industry. Call him a legend, a hero, an ambassador or a mentor; he has helped the mountain bike industry evolve over the past two decades with his colorful personality and unequivocal talent and style. He is known to be one of the best all-around riders in the world and continues to be a true ambassador for the entire sport. He has raced and stood atop podiums at countless World Cup and National downhill, dual slalom and 4x races across the globe. In 2003, Kirt created AllRide. AllRide is a program that allows Kirt to travel the country promoting and allowing people the opportunity to try the products he believes so much in. He also speaks to kids at schools about bikes, helmet safety and the importance of hard work and determination. Legend, hero and mentor are, again, all titles taht are brought up when discussing the great Kirt Voreis.
Read More
Interview Questions
Where is your favorite place to ride Grand Junction is rad. My all-time favorite is Retallack near Nelson B.C. It's unreal! If you weren't a Pro Rider, what would you be doing? I would be an amateur trying to turn pro! Art, design, building, writing, acting, stuntman, comedian, pan handler, could be freeze dried or doing hard time! You know, life stuff! Who are some of your favorite bands? All-time greatest is Zeppelin. Sabbath, Fog Hat, The Who. The Stones are in the background on the radio. Slayer, Pistols, Dk while driving in traffic. Alice and Chains unplugged on some desert road trip maybe some Doors or Sublime. Geto Boys while working in the garage with a bit of Skynyrd and the Chili Peppers. Then maybe some Sade or some Morcheeba kickin it with the lady. Dr. Dre and some Scar Face at the mini ramp sesh. Chilling with some Fugees. Can't decide, Frank Black or Bushwick! What's new? What do you like most about riding for Fox? When I was a kid I made a Fox clock in wood shop because I wanted something Fox that was mine. I would scour the moto magazines and the Fox image and riders were brighter than the rest of the magazine in my eyes. I wanted to live that life. Dream come true! What motivates you to ride MTB? Escape! Nothing matters but holding on and sprinting! As a Pro, what is your most proud MTB moment? Too many to list! I've had some tough rides that took every bit of passion as a win but the prize was the view.
Read More
Career Highlights
2003
2nd Place Red Bull Bike Battle - Boston
3rd Place DH World Cup: Grouse Mountain
2002
1st Place National Dual Slalom Championship
4th Place 4X- World Cup Race: Slovenia
1999
2nd Place Dual Downhill - ESPN Winter X-Game
1st Place Norba Dual Slalom: Mt Snow