Discipline: Downhill, Around hill, Uphill, All hill
Years Riding MTB: 20
Sponsors: Fox Shox, Maxxis, Shimano, Ride 100 percent, Chromag, Evolution Bike Shop
Gear Size: Helmet - M, Jersey - M, Pants - M, Gloves - S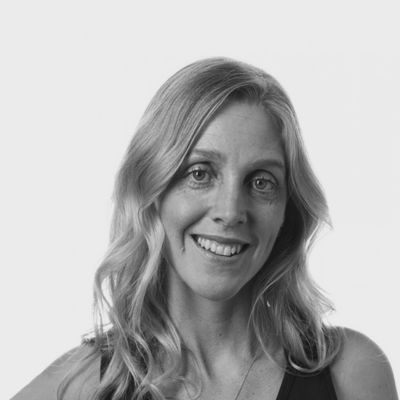 DATE OF BIRTH July 1st
BIRTH PLACE Vancouver, B.C. Canada
RESIDENCE : Whistler, B.C. Canada
FOX TEAM RIDER SINCE 2013
Discipline: Downhill, Around hill, Uphill, All hill
Rider details
DATE OF BIRTH July 1st
BIRTH PLACE Vancouver, B.C. Canada
RESIDENCE : Whistler, B.C. Canada
Years Riding MTB: 20
Sponsors: Fox Shox, Maxxis, Shimano, Ride 100 percent, Chromag, Evolution Bike Shop
Gear Size: Helmet - M, Jersey - M, Pants - M, Gloves - S
FOX TEAM RIDER SINCE 2013
Dubbed one of the most "Influential People in Mountain Biking" by Decline Magazine, Katrina Strand is just that. Born and raised in Vancouver, B.C., Katrina has established herself as a global icon in the sport. Not only has she represented Canada at the Downhill World Championships, but she is also a first class mountain bike coach. Strand has a degree in Human Kinetics from the University of British Columbia and is a certified Strength and Conditioning Specialist training the brilliant minds of elite athletes such as Claire Buchar. Her exceptional work ethic has kept her on the top of the mountain bike world for over 12 years. Being that she is such a competitive athlete and mentor to all, Katrina Strand is a name that will live in the mountain bike world forever.
Read More
Interview Questions
Where is your favorite place to ride? The Chilcotins. If you weren't a Pro Rider, what would you be doing? What I am doing now! I'm a strength and conditioning coach for high performance athletes and alongside that, I run several mountain bike development programs for youth. Favorite Riders? The list is long, but I have to say I am continually inspired by Fox teammate and long time friend Claire Buchar - Who is quite likely the most determined, passionate, dedicated rider I have ever met. Best thing about riding for Fox Racing? Fox Racing is family - Not just for me, but for everyone. They truly want to build us all up, and you can see it not only through their commitment to innovation and forward thinking product, but in the events they choose to support and the people they affiliate themselves with. Favorite Fox Product? My go to kit: Women's Attack Short, Women's Flexair Jersey, Flux Helmet, Women's Sidewinder Glove. Shoutouts? My dad who taught me 4 main pillars in life: Generosity, humility, compassion and justice. Can't forget my mum, my two best friends (my brothers), my little girl Anna and fiance Yoann Barelli and of course my dog Jaxon for supporting me through all the waves of life. :)
Read More
Career Highlights
2014
5th Place Overall Trans Provence
2012
1st Place Crankworx Canadian Open Enduro
2011
4th Place Overall BC Bike Race
Plus
4 Time Member Canadian Downhill Team
My most gratifying moments have been contributing to the success of the athletes I work with - Watching them grow from regional competitors to world class athletes, from high school race podiums to world cup podiums. Nothing makes me happier, really.