Bike: Trek Session Park, Ticket S, Ticket, Slash
National Number:
Years Pro: 13
Favorite Fox Racewear: Rampage Pro Carbon Helmet
Gear Size: L / 32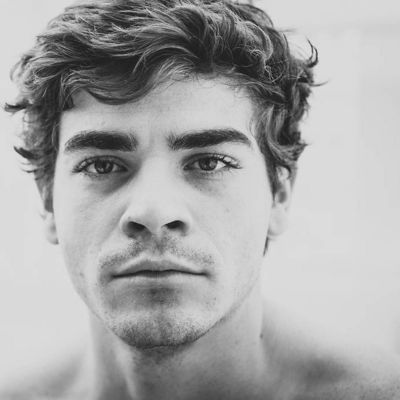 DATE OF BIRTH 23-02-1986
BIRTH PLACE Aptos, CA
RESIDENCE Bend, OR
TEAM Team Trek C3
FOX TEAM RIDER SINCE 2003
National Number:
Bike: Trek Session Park, Ticket S, Ticket, Slash
TEAM Team Trek C3
Rider details
DATE OF BIRTH 23-02-1986
BIRTH PLACE Aptos, CA
RESIDENCE Bend, OR
Years Pro: 13
Favorite Fox Racewear: Rampage Pro Carbon Helmet
Gear Size: L / 32
FOX TEAM RIDER SINCE 2003
Every year, Major League Baseball nominates a player they feel most deserving to be called "The Face" of the sport. The Face of Mountain Bike is Cam McCaul. Cam McCaul has been one of the leading riders on the freeride mountain biking scene for the last two decades. He grew up riding bikes with his younger brother Tyler, who has also gone on to be a pro freeride mountain biker. Cam is a true showman, with an array of tricks inspired by motocross and BMX, and terrain ideas from snowboarding and skiing. As well as the comps, he has also featured in numerous mountain bike movies made by some of the best filmmakers around. His humorous personality has made him so enjoyable to be around. Working with Crankworx as a voice behind the competition has only enhanced the perspective of him being an ambassador to the sport.
Read More
Interview Questions
Where is your favorite place to ride? I'd have to say Southern Utah with no wind in the morning or evening. Can't beat that If you weren't a Pro Rider, what would you be doing? Probably getting fired from landscaping jobs for building jumps in people's gardens Who are some of your favorite bands? Black Sabbath, Queens Of The Stone Age, Foo Fighters, Them Crooked Vultures, Nirvana, etc What do you like most about riding for Fox? Mike Redding's pickup truck What motivates you to ride MTB? Banger light and no wind As a Pro, what is your most proud MTB moment? Breaking my femur at an event and then winning that event a year later
Read More
Career Highlights
2012
3rd Place Crankworx Redbull Joyride
2009
5th Place Crankworx Slopestyle
2007
4th Place Crankworx Slopestyle
2006
2nd Place Crankworx Slopestyle
2005
1st Place Cranworx Kona Jump Jam
2004
4th Place Crankworx Slopestyle
5th Place Austria Slopestyle