Bike: SRAM, RockShox, Maxxis Tires, Spank Rims, Chris King Hubs, Sensus Grips
National Number:
Years Pro: 5
Favorite Fox Racewear: Dagger Jeans
Gear Size: M / 30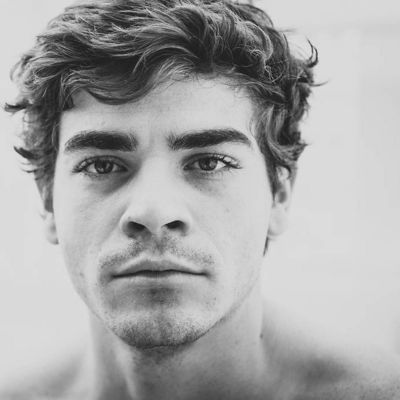 DATE OF BIRTH 3-4-1996
BIRTH PLACE Surrey, BC, Canada
RESIDENCE Vancouver, Canada
TEAM Rose bikes
FOX TEAM RIDER SINCE 2010
National Number:
Bike: SRAM, RockShox, Maxxis Tires, Spank Rims, Chris King Hubs, Sensus Grips
TEAM Rose bikes
Rider details
DATE OF BIRTH 3-4-1996
BIRTH PLACE Surrey, BC, Canada
RESIDENCE Vancouver, Canada
Years Pro: 5
Favorite Fox Racewear: Dagger Jeans
Gear Size: M / 30
FOX TEAM RIDER SINCE 2010
"Prodigy: a person, especially a young one, endowed with exceptional qualities or abilities." Perfectly describing this 19-year-old from Surrey, B.C., the word "prodigy" has been linked to Anthony Messere since the age of 10. Since his breakout performance at Crankworx Red Bull Joyride in 2011, Anthony has been consistent in snagging podium spots. In 2014, he took the gold at Crankworx Les 2 Alpes Slopestyle as well as a 3rd place slot in the Red Bull Joyride. Prodigies become champions, and champions become legends. Legendary status is quickly approaching for this kid.
Read More
Interview Questions
Where is your favorite place to ride? Home at my local trails. Nothing better than a good time riding with buddies If you weren't a Pro Rider, what would you be doing? I think about that all the time, and honestly have no idea What are some of your favorite musical artists? Metallica, Notorious BIG, Iron Maiden, Wu Tang What do you like most about riding for Fox? Being a part of a wicked team, from a company that makes great products What motivates you to ride MTB? Progressing, and having a good time with friends As a Pro, what is your most proud MTB moment? Standing on the podium at Joyride 2011. In front of all those people, beside two people I had looked up to my whole childhood. The feeling was surreal
Read More
Career Highlights
2014
3rd Place Crankworx Whistler Redbull Joyride
1st Place Crankworx Les 2 Alpes Slopestyle
2012
1st Place Ranchstyle Mountain Bike Festival
3rd Place Bearclaw Invitational
2011
3rd Place Crankworx Whistler Redbull Joyride
Best Trick ATs Showdown San Diego