10/20/18
OFF THE COUCH
7/31/18
FOX MX19 LAUNCH
The passion for two wheels starts at an early age and really never goes away. At Fox, that passion drives us to create great products to give you the best ride ever. Introducing the Fox Racing 2019 Motocross gear collection. From revitalized graphics and colors to revolutionary new gear and apparel, the MX19 Collection is designed to give you the best ride ever. MX19 is Made for Motocross.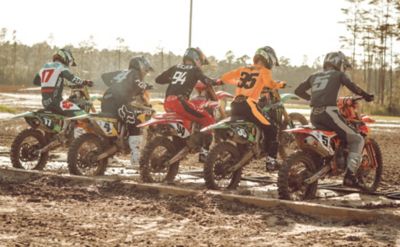 FOX MX19 GEARSETS
Motocross racewear is the cornerstone of what we do at Fox Racing. So for 2019, we gave it special attention. This year, the Flexair, 360 and 180 gearsets feature rich color treatments, dynamic graphics and premium trim to match their technical prowess. With a ton of colors and graphic options, the choice is yours whether you want to mix & match or coordinate your gear set combo.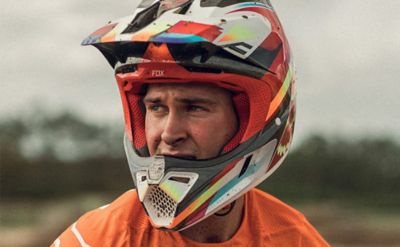 FOX MX19 HELMETS
The MX19 collection highlights our continued effort to elevate the performance of motocross helmets for riders of all skill levels. The all-new 2019 Fox V1 Helmet punctuates this goal. The addition of the patented Magnetic Visor Release System (MVRS) to the V1 Helmet brings a new level of safety to the entry-level helmet market. Available in both youth and adult sizes. And with fresh graphics on the V3, V2, & V1 helmets, the 2019 helmet collection has something for every rider.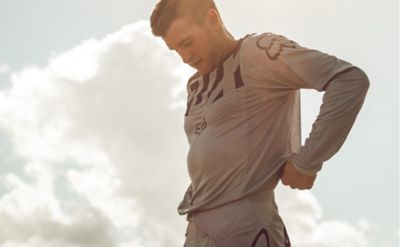 FOX MX19 JERSEYS
The Fox MX19 motocross jersey collection sees revitalized graphics and colors on the Flexair, 360 and 180 jerseys. Our most proven, the pro-level Flexair jersey, receives a new sleeve, cuff and collar construction that gives you a more fitted style without sacrificing performance or comfort.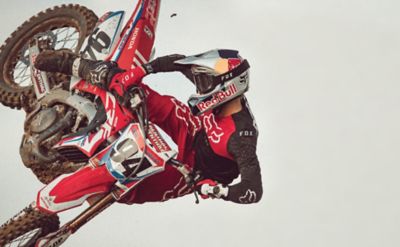 FOX MX19 PANTS
Each jersey in the Fox MX19 collection has a motocross pant to match, so you can rock a fully coordinated look on the track. Back for 2019 are the championship proven Flexair pants, durable and flexible 360 pants, and the tried-and-true 180 pants. Each line received fresh colors and graphics to elevate their innovative construction.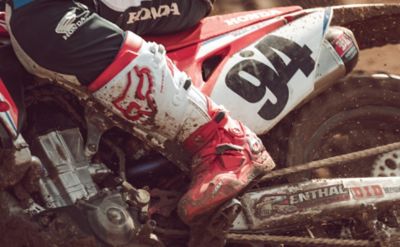 FOX MX19 BOOTS
The Fox MX19 motocross boot collection includes the return of the race-proven Instinct boot in fresh colors as well as the addition of the brand-new Comp boot. This innovative entry-level motocross boot features a new internal lacing system and ActiveLock™ technology. ActiveLock™ gives you "broken in" flexibility with an ultra-secure fit.