Bike: KX250F
National Number:29
Years Pro:12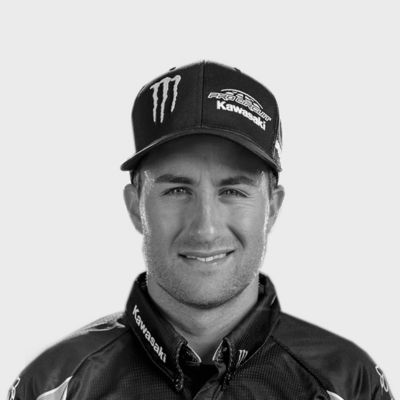 DATE OF BIRTH 02/09/1998
BIRTH PLACEQuito, Ecuador
RESIDENCEClermont, FL
TEAMMonster Energy Pro Circuit/Kawasaki
National Number:29
Bike: KX250F
TEAMMonster Energy Pro Circuit/Kawasaki
Rider details
DATE OF BIRTH 02/09/1998
BIRTH PLACEQuito, Ecuador
RESIDENCEClermont, FL
Years Pro:12
Interview Questions
Where is your favorite place to ride? I love Lakewood Colorado national the altitude reminds me at home.
If you weren't a Pro Rider, what would you be doing? I think I would like to be a pro golfer.
What do you like most about riding for Fox? I like the amount of effort the company puts to make the best product for us racers. Huge variety of stuff and very comfortable.
What motivates you? People that doubt me.
What's your overall most memorable career moment? My first win with Pro Circuit in 2014 at the Georgia Dome with all my family there.
What was your first bike? KX 65 old school
How did you get into riding MX? A friend of my dad's got us to go try a local track and we kinda liked it that's where it all started.
Read More