Bike: KX250F
National Number: 17
Years Pro: 5
Favorite Fox Racewear: 360 Preme Navy/Red
Gear Size: Jersey – M, Pant – 28, Glove: Medium, Boot – 9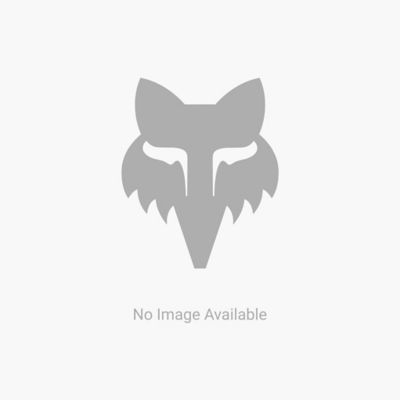 DATE OF BIRTH 19-02-1994
BIRTH PLACE Panorama City, California
RESIDENCE Thomasville, Georgia
TEAM Monster Energy Pro Circuit/Kawasaki
FOX TEAM RIDER SINCE 2016
National Number: 17
Bike: KX250F
TEAM Monster Energy Pro Circuit/Kawasaki
Rider details
DATE OF BIRTH 19-02-1994
BIRTH PLACE Panorama City, California
RESIDENCE Thomasville, Georgia
Years Pro: 5
Favorite Fox Racewear: 360 Preme Navy/Red
Gear Size: Jersey – M, Pant – 28, Glove: Medium, Boot – 9
FOX TEAM RIDER SINCE 2016
Joey Savatgy began riding at an early age with the support of his family while growing up in California. He experienced a good amount of success as a young rider, but really burst onto the Amateur scene when he and his family made the decision to move to the Millsaps Training Facility in Georgia in 2005. The Savatgy family put in all on the line for Joey to succeed in the sport, and as his amateur career was coming to it's closing stages, the stars were shining bright for Savatgy. In his last visit to the Amateur Nation Championships at Loretta Lynn's in 2012, Savatgy racked up multiple moto wins on his way to twin podium finishes in the 250 & 450 A Classes. Savatgy made his pro debut the following year in 2013 with support from KTM. His rookie SX campaign was not spectacular, but Savatgy turned some heads with a few Top 10 finishes in the 250 West SX series. In 2014 Savatgy earned a spot on what was then the Rockstar Energy KTM team and went straight to the MX series after an injury during SX. By the end of the 2014 summer campaign, Savatgy was a consistent Top 10 threat and earned his first Podium Overall at Ironman in Indiana. Savatgy's proved himself as a gritty competitor in his first two pro seasons and caught the eye of Mitch Payton, eventually joining the Monster Energy Pro Circuit Kawasaki program in 2015. The switch to Pro Circuit ignited a new fire in Savatgy, and he was a consistent podium finisher throughout the 2015 SX & MX season. In 2016 Savatgy became a race winner and narrowly missed out on the 250 West SX title after taking the win in a treacherous mud race at the season finale in Las Vegas. He was 3rd Overall in the 250 Pro Motocross series that summer. In 2017 Savatgy came into the 250 East SX as a clear favorite for the title, but a few crashes and mishaps caused him to just miss it as he finished 3rd. He regained strength coming into the Pro Motocross series and earned himself 3 Overall wins before injuring his foot at Unadilla which forced him from finishing the year. Despite rumors of a potential move to the 450 Class in 2018, Savatgy will rejoin Mitch Payton's Pro Circuit 250 effort and looks to finally earn that elusive championship.
Read More
Interview Questions
Where is your favorite place to ride? The Goat Farm

If you weren't a Pro Rider, what would you be doing? I'm honestly not sure, maybe race cars of some kind or Cycling

What do you like most about riding for Fox? Being part of such a successful brand and the team is really cool.

What motivates you? There's no feeling like winning. As a pro, what is your most proud moment? Proving to the world that I have what it takes to win

What's your overall most memorable career moment? Never giving up and earning everything I've gotten

Who was your favorite rider growing up? Ricky Carmichael

What are your hobbies outside of Moto? Beating AC on X-Box and watching Football
Read More
Career Highlights
2016
2nd place in the 250cc Supercross West Championship by one point.
2015
4th position at the 2015 250cc Pro Motocross Championship.
2014
Top ten overall in the last five rounds of the 250cc Pro Motocross Championship at Hangtown, including his first career podium with second overall in Indiana. 11th position overall in the 250 Pro Motocross Championship.
2013
Scored six top ten finishes to earn 250cc Supercross Rookie of the Year.