National Number: 66
Years Racing: 8
Favorite Fox Racewear: 180 Sayak
DATE OF BIRTH 24-08-2006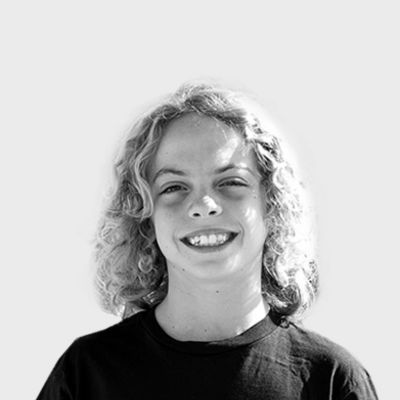 BIRTH PLACE Virginia Beach, VA
RESIDENCE Grooveland, FL
TEAM Factory Ecstar Suzuki
FOX TEAM RIDER SINCE 2017
National Number: 66
FOX TEAM RIDER SINCE 2017
Rider details
BIRTH PLACE Virginia Beach, VA
RESIDENCE Grooveland, FL
TEAM Factory Ecstar Suzuki
Years Racing: 8
Favorite Fox Racewear: 180 Sayak
DATE OF BIRTH 24-08-2006
Interview Questions
What's your favorite riding location? Farm 14, Kevin Windham's track
What's your most memorable career moment? 2017 Loretta Lynn Championship. This was my 3rd win there, I never thought I do it 3 times.
What was your first bike? Honda CRF 50
How did you start riding MX? My Grandpa raced motorcycles and he exposed me to racing bike from as early as I can remember.
Who was your favorite rider growing up? Ken Roczen. He has overcame so much adversity. He never gives up.
What are your hobbies? Throwing Baseball. Riding my road bike. Playing with my Lab, "Talli"
Read More